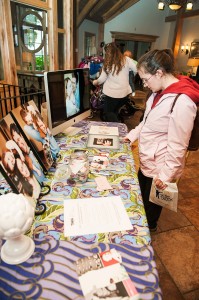 The 2017 Seacoast Mom & Baby Expo is pleased to welcome many sponsors and exhibitors.
Acelleron – Acelleron makes ordering your breast pump easy.  The Affordable Care Act (ACA) requires health insurance plans to cover breastfeeding services and supplies.  Acelleron will do all the work for you!
Ameriprise – Alex Talcott, JD, is a family financial advisor, based in Portsmouth. He has clients in 15 states and 3 children 3-and-under.
Atlantic Gymnastics – Our state of the art equipment as well as special equipment for our little people offers fun in every corner. We offer classes for children as early as crawling and walking. Enrolling your child in gymnastics helps to increase coordination and strength as well as promote reading readiness, increase communication skills and so much more. Start their health and wellness early because it will will stay with them for a lifetime!
Au Pair in America – Trust the world's most experienced live-in child care program.  For more than 30 years, we have provided the best live-in child care opportunities to host families across the country and au pairs from around the world. Au Pair in America is the nation's first legal au pair program, designated by the U.S. Government in 1986.
Avenues to Surrogacy and Adoptive Families for Children –
BeautyCounter – Our mission at Beautycounter is to get safer products into the hands of everyone. We're committed to a health and safety standard that goes well beyond what's required by U.S. law: We've banned the use of more than 1,500 questionable or harmful chemicals through our "Never List"-all while ensuring our products perform and that they're as indulgent as any other luxe shampoo, lipstick, or oil in the market. It's not easy work, but it's well worth it!
Belknap Dental – With an emphasis on lifetime prevention, our nationally recognized professional staff offers you comprehensive dental care in a unique hospital-like setting, with many services available in one convenient location. We utilize the latest techniques in Cosmetic Dentistry, Sports Dentistry, Trauma Treatment, Family Dentistry and Periodontal Care. Your health, comfort, and appearance are foremost in our minds.
Borne Home – Borne Home is a homebirth midwifery practice based in Berwick, ME. We work with families on the Seacoast throughout their childbearing year, providing family-centered prenatal, birth, and postpartum care. Families working with Borne Home share our trust in birth as a natural process and receive care from Paige St. Cyr, CPM, NHCM as well as another midwife as a birth assistant. We share support, information, resources, and love to help families make informed decisions throughout their pregnancy, birth and parenting journeys.  Paige believes that the work of the midwife is to be present to hold space and bear witness for the birthing family, interceding only when truly necessary.
Brixham Montessori Friends School – Come explore our nature-based Montessori program for your little one and discover the joy of a Montessori education! Brixham Montessori Friends School is located in York, Maine and serves children, ages 2-11 years. Accredited by the American Montessori Society and the New England Association of Schools and Colleges, Brixham is proud to offer excellence in Montessori education to families throughout the Seacoast. To learn more about our programs, please stop by our booth for a hands-on exploration of Montessori materials and a chance to win our raffle, perfect for Moms and Dads of the littlest ones!  Visit our website at Brixhammontessori.org or call Heidi Salisbury-Finley at 207-351-2700 for more information.
Britany Lyn Designs – Brittany Lyn Designs specializes in creating customized scrapbooks, onesies, and other accessories for your little bundle of joy!  All scrapbooks are made so that you can simply print photos of your little one and attach them to the pre-made scrapbook page!  Voila!  It's an instant keepsake for your little one.  Brittany Lyn Designs also has a unique selection of onesies that can also be customized to best suit your baby.
ChildLight Montessori School – ChildLight Montessori School provides a wonderful preschool and Kindergarten program for families living in the Berwicks and the Seacoast area. We welcome students ages three through six into an environment designed to nurture the growth and development of each child socially, academically and emotionally during his or her first school experience. Our school follows the educational philosophies developed by Maria Montessori, providing a prepared environment of learning materials that entice a child to experience learning in an atmosphere of peaceful community.
ChildLight Yoga in Dover, NH – ChildLight Yoga has been a leader in children's yoga since 2005, sharing the gifts of yoga and mindfulness at their beautiful Dover studio and training children's yoga teachers across the country. With a full suite of classes like Prenatal Yoga, Peace Baby Yoga, Toddler Yoga and a variety of other parent/child, and kids' yoga classes and retreats held throughout the year, ChildLight is a resource for mothers-to-be, families, and anyone who wants to bring the gifts of yoga into children's lives. Stop by their booth at the Seacoast Mom & Baby Expo to chat with the founder and teachers.  For more information on classes, visit their website.
doTerra –
DotDotSmile – DotDotSmile is a boutique children's clothing company, most recognized for our twirly dresses, which range in size from 6-12 month to 12/14 girls. Our family is so grateful for the opportunity to share such amazing, comfortable, versatile styles that are sure to generate smiles for miles!
Dover Doula –  provides help for new moms and babies with down-to-earth, compassionate postpartum doula services and certified lactation counseling.  Dover Doula provides physical, emotional and educational support to new moms during the first 3 months home with a baby.
Dover Women's Health – We are dedicated to providing individualized, comprehensive care to women who face a broad range of obstetrical and gynecological issues We believe in a holistic approach to healthcare – one that focuses on our patients' emotional and practical needs as well as their medical status. Women today know that they play an important role in making treatment choices about their health care. We invite them to join us as partners in their healthcare decisions.
Exeter Hospital is a community-based hospital that serves residents from 38 towns in New Hampshire's Seacoast Region.  The Family Center is comprised of OB/GYNs, Midwives, Family Practice, and pediatric providers, along with an exceptional nursing staff.  The Family Center has about 650 births a year and provides all private rooms to labor, deliver, and stay in postpartum.  There are many support services offered including prenatal classes, home visits, free inpatient and outpatient Lactation visits, and parent-baby and parent-toddler groups.  For more information, visit exeterhospital.com or call (603) 580-6668.
G.Willikers! Toy Shop has been family run since 1978 and is located in the heart of downtown Portsmouth, New Hampshire.  G. Willikers! Toy Shop offers a wide selection of creative toys and children's books. Open 7 days a week.  Stop by their Book Nook while at the Expo!
Garrison Women's Health Center – Garrison Women's Health is a community-based health center that serves women in Dover, New Hampshire, and the surrounding area. Founded in 1962, GWH has been supporting women with excellence and compassion by providing obstetrics, gynecology, incontinence, and infertility services to the Seacoast region for more than 50 years. For more information, visit www.gwhc.com or call (800) 238-7507.
Great Bay Doulas – With a combined total of more than 25+ years of experience, Great Bay Doulas is the Seacoast's Premiere Doula group.  Offering prenatal yoga, birth doula support, postpartum doula support, certified lactation counseling and placenta encapsulation to Seacoast area women.
Great Works Chiropractic – Great Works Chiropractic is devoted to expert and precision corrective care for all family generations. Our doctors have over a year of specialized pediatric training through the International Chiropractic Pediatric Association (ICPA4kids.org), and have three young children themselves. We always offer a relaxed, sit-down consultation at no charge to help you decide if our chiropractic family is right for you and yours!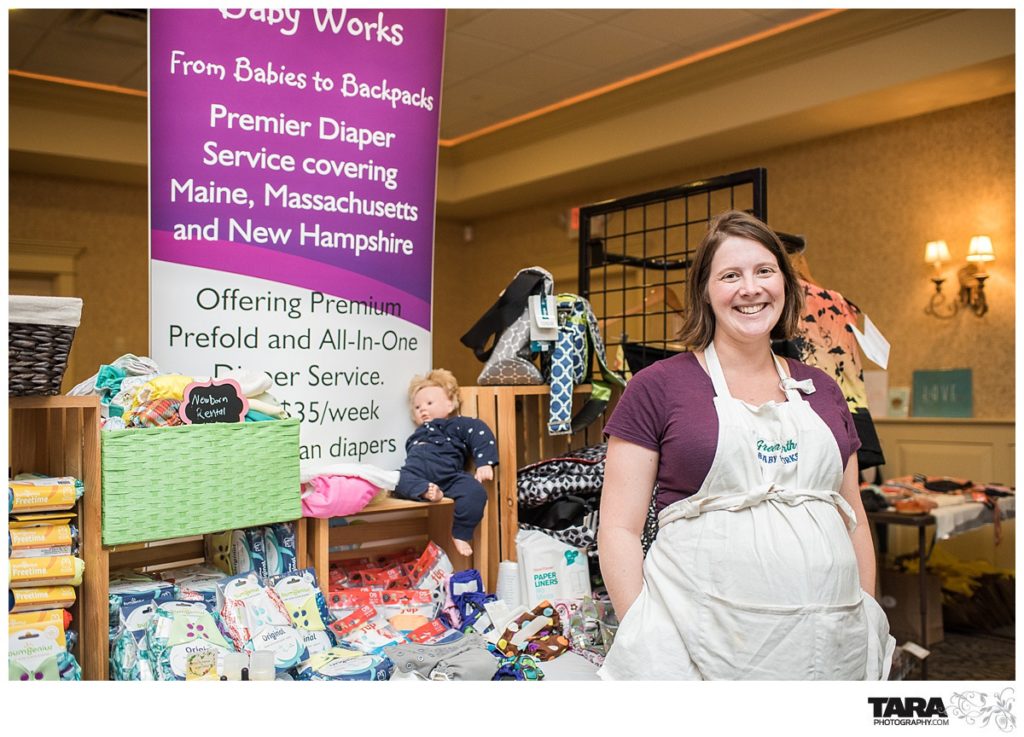 Harbour Women's Health – Harbour Women's Health is an OB/GYN practice providing Seacoast women compassionate and individualized experienced care for high- and low-risk pregnancies as well as the full range of gynecologic services throughout all stages of life. Our practice offers OB/GYN physicians, a fellowship-trained Urogynecologist, North American Menopause Society (NAMS) certified practitioners, and Women's Health Nurse Practitioners on staff to care for patients.  Stop by the Harbour Women's Health Baby Cafe for lunch with friends while you are at the Seacoast Mom and Baby Expo!
Health Markets Insurance Agency – Health Markets Insurance Agency makes your insurance shopping easy, by enabling you to make informed decisions about insurance products that can  help protect your health and financial well-being.  We represent health and life insurance companies, including Harvard Pilgrim, UnitedHealthcare, Tufts, Anthem BCBS, Transamerica, Minnesota Life and many more.  Our state-licensed agents are certified experts in The Market Place/Exchange, individual/family and group/business insurance realms, helping you get the insurance coverage you need — health, life and supplemental–whenever and however you want to shop for it.
In Motion Chiropractic – In Motion Chiropractic specializes in making sure you and your baby's central nervous system is working optimally so homeostasis is achieved. Here are a few conditions we work with: sciatic pain, heartburn, trouble sleeping, constipation, ear infections, gastric reflux, and many more. Ask us how chiropractic care can help you!
Isagenix – We provide healthy lifestyle solutions for everyone. We assist individuals to reaching their health goals specifically though nutritional cleansing and detoxing. We also assist individuals in goal setting, believing in themselves, and dreaming big. If we gave you a magic wand to change anything about yourself or your life, what would you change? We help you do that!
Jane Lydick Staid Photography – Sign up for a no obligation free (valued at $250) maternity, baby or family session done in studio, in your home or on location.  Jane will also be selling portrait certificates for a session with a $250 print credit for $99 on the day of the Mom and Baby Expo!  Jane is a Master of Photographer and Photographic Craftsman, awards that are earned though the Professional Photographers of America.
Kids Free to Grow – Kids Free to Grow is the Child Abuse Prevention Council for York County.
Life Starts Here Chiropractic – Specializing in care for pregnancy, children & adults.  Whether you or your family are suffering with a health challenge or you just want to function better, sleep better, strengthen your immune system or have more energy – a clear nervous system (one that's functioning at 100%) will help you to heal & reach your optimal potential.
Little Leaf Solutions – Little Leaf Solutions provides home organizing services on the seacoast! From setting up nurseries to unpacking over-stuffed closets or rescuing kitchens from clutter, Samantha will make your home function best for your family.
Little Tree Education – Little Tree Education is an innovative, Montessori-based School that serves modern families in Dover, Durham, Madbury, and the NH Seacoast.
LuLaRoe Jen Wolf – LuLaRoe is a boutique style clothing brand offering simply comfortable cloththing for women, men, and teens/kids.  LuLaRoe produces only 2,500 pieces in each print so if you find one you love buy it, because you may not see it again!
Macaroni Kid – Macaroni Kid brings an invaluable service to moms, dads, and care providers across the Seacoast: a comprehensive, weekly e-newsletter and website dedicated to delivering the 411 on all the family-friendly events and activities happening for kids and their families!  In addition to all the fun events and activities, Macaroni Kid Seacoast also features crafts, guides, giveaways, reviews, and musings on parenthood and life.
Martin's Point Health Care – At Martin's Point Health Care, our patients are at the center of all we do! Martin's Point providers deliver primary and specialty care at our Health Care Centers in Maine and New Hampshire. We use a team-based approach that helps patients understand their health care needs and their treatment options. It's our goal to support our patients in their unique journeys to be as healthy as they can be!
Specialties available at select locations:
• Sports Medicine • Travel Medicine • Cardiology
• Integrative Medicine • Osteopathic Manipulative Treatment
• Women's Health Care—including Obstetrics
Merry Signing – Merry Signing is a small education business aimed at teaching American Sign Language (ASL) to children birth through five years of age and their families. Certified through Signing Time, a PBS Emmy-nominated children's program, Merry Signing is dedicated to the many developmental benefits of using ASL, including pre-verbal communication, parent-child bonding and motor skill development. Our classes use stories, songs and activities to present and reinforce signs so that you can start communicating with your child! Learn more here.
Mickey Travels – MickeyTravels, an Authorized Disney Vacation Planner, is proud to be one of a select few travel agencies in the world that has been designated by Disney Destinations with PLATINUM Earmarked status!  We are recognized nationally as a leader in planning magical Disney vacations and we're proud to offer industry leading customer service to ALL our clients.  We have been voted BEST TRAVEL AGENCY by multiple newspapers and magazines throughout the country, based on all the MAGICAL services we provide.
Natera – Natera® is driven by a passion for elevating the science of reproductive testing. We offer highly accurate solutions for noninvasive prenatal testing (NIPT), genetic-carrier screening, preimplantation genetic testing (PGD/PGS), and miscarriage testing.
Oakhurst – At Oakhurst, we've been providing wholesome, delicious milk and striving to do things right since 1921. From our commitment to donate 10% of our profits to support healthy kids and a clean environment, to our dedication to the high standards of quality and keeping artificial growth hormones out of our milk. We have always been in Mom's corner – and we always will be.  Oakhurst will be offering free smoothie recipes.
OB/GYN & Infertility – Wentworth Douglass Hospital – Our services range from women's health and obstetrics through many areas of gynecology and infertility.  We offer advanced expertise in minimally invasive gynecologic surgery, robotics and single-site robotic surgery.  Our practice provides a personalized birth experience for patients and their families as well as added expertise in postpartum and lactation support.
PepperSkye – At Pepper Skye we use fun prints and designs on our products. Our products are durable and kid friendly. We put the Fun in Functional!
Portsmouth Christian Academy – A dually accredited, independent, Christian college-preparatory day school for students in preschool through grade 12. PCA's preschool (PCAP) provides a safe, fun, and nurturing learning environment that offers opportunity for choice within safe community structures. To find out more, visit our website at pcaschool.org or call our Admissions office at 603-742-3617 for a tour.
Portsmouth Regional Hospital – Having a baby is a miraculous event you'll remember for the rest of your life. At Portsmouth Regional Hospital's Seacoast Family Care Services, our Women's Care team is committed to making your pregnancy and birth experience safe and joyful—putting you and your baby at the center of everything we do. Portsmouth Regional Hospital is recognized throughout the region for providing pregnancy and birth services that meet the highest standards of care. PRH is adding an integrative approach to their same high quality obstetrical care and is excited to announce the addition of Doulas to our team! Other integrative therapies available to all of our patients include aromatherapy, reiki, massage, expanded lactation services, yoga, and mindful birthing classes.  Thank you to Portsmouth Regional Hospital for sponsoring the Nursing Nook at the 2017 Seacoast Mom & Baby Expo!
Restore for Life – Restore for Life is a gentle noninvasive natural health system for your entire family. You can learn how to create better body function physically, mentally, emotionally, and support kids with autism, special needs, disabilities and illnesses for a better quality of life.  We offer New Mommy, infant workshops where you bring your baby to class and Parent Workshops where you take the learned skills and knowledge home, to benefit your families for years to come.
Rhythms Center for Women's Health – Rhythms Center for Women's Health specializes exclusively in the treatment of fertility, pregnancy and women's health with offices located in Rye, NH, and Kennebunk and Portland, Maine.  We incorporate acupuncture, Chinese herbal medicine, nutrition therapy and restorative exercise to address all the factor's contributing to one's health.  We are specialists and board certified by the American Board of Oriental Reproductive Medicine, an elite group of practitioners with advanced training and knowledge in reproductive medicine, fertility acupuncture and gynecology.
Rite Aid – At Rite Aid, we have a personal interest in your health and wellness. That's why we deliver the products and services that you, our valued customer, need to lead a healthier, happier life. Everyone at Rite Aid—from our knowledgeable, caring associates and pharmacists to the members of our board of directors—works together to provide you with a superior pharmacy experience.
Rodan + Fields –
Saint Patrick Academy – Saint Patrick Academy is the oldest Catholic School in NH and has provided educational excellence to tens of thousands of students over its 149 year history. Committed to producing the finest quality students and community leaders, Saint Patrick Academy delivers a faith based education for Pre-K (ages 3 and up)-8th grade while achieving Terra Nova test scores within the top 15 percent of all schools in the country. Small average class sizes of 10 students, integrated bible curriculum, student teacher ratio of 6:1, Spanish language immersion program, 30-week STEM enrichment sequence, 1:1 student to Chrome book ratios for grades 4-8 along with many enrichment offerings are some of the keys to our success. A brand new state of the art school building and campus will be completed in the spring of 2018 to further enhance our mission and goals.
Seacoast Area La Leche League – Our Mission is to help mothers worldwide to breastfeed through mother-to-mother support, encouragement, information, and education, and to promote a better understanding of breastfeeding as an important element in the healthy development of the baby and mother.
Seacoast Waldorf School – The Seacoast's most charming nursery school located just ten minutes from Dover, York, Kittery and Portsmouth on a beautiful five acre, wooded campus on Route 236 in Eliot, Maine. Free drop-in Mom and Toddler playgroup (birth-3) every Friday morning from 9:30-11am. Call Alison Petersen for more information 207-686-3140 or visit www.seacoastwaldorfschool.org
The Sonatina Center – The Sonatina Center is a creative arts therapy center offering services in New Hampshire and Southern Maine. Our services include, music therapy assisted childbirth, birth doula services, music for birth workshops, family music classes and individual music and art therapy sessions for children and adults. To learn more about the services we offer, visit our website or contact us to schedule a free 30-minute consultation. (https://www.thesonatinacenter.com/contact)
TARA Photography – Tara Hamer has been photographing expecting mothers, newborns, families and weddings for over 15 years! The most exciting addition to her portfolio and offerings to clients – and an exciting option for expecting mothers in the Seacoast Region – Tara is now offering birth photography as well as Fresh 48 Sessions. Her calm nature, extensive experience, and her focus on making the photography personal, all create a fulfilling and rewarding photographic experience.
Thrive Family Chiropractic – Our approach is simple! We believe that health is one of our most valuable possessions, and are dedicated to teaching our patients that healing is a journey and not just a destination. There are many benefits to living a Subluxation-Free lifestyle, and our job is to aid you in unlocking your own individual innate potential! Our goal is to provide each of our patients with individualized and specific Chiropractic care to meet their Wellness needs. We want your HEALTH to define you, not your Condition! Don't just survive..THRIVE!
Usborne Books & More – offers books for children of all ages.  Discover fiction and non-fiction, award-winning titles that will stir the imagination and make children say, "Read it again, please!"  Enjoy time together with friends and discover the best children's books in the world by scheduling your own show today to earn FREE books for your home library.  Stop by to chat with us about an amazing business opportunity that can have you earning corporate salaries working part-time hours.
Wellspring Center for Wellbeing – Wellspring specializes in Network Care which is a holistic approach to chiropractic care.  It examines the relationship between the physical, emotional and/or mental symptoms you may be experiencing as well as your lifestyle and how it all affects your spine.  Network Care energizes your nervous system enhancing your ability to communicate and heal more effectively, increase your energy, decrease stress and meet the heavy demands of modern day life.
Wentworth Douglass Hospital – Wentworth-Douglass Hospital is the seacoast's leader in providing obstetric care with over 1,200 deliveries every year.  Our family of providers includes board certified OB-GYNs, maternal fetal medicine specialists and midwives to provide well rounded care.   Our birth center includes modern, private rooms, an in-house surgical suite for C-sections, a level II Special Care nursery, and a playroom with a dedicated team of child life experts to acclimate siblings.  Consider Wentworth-Douglass for your next delivery.  Visit seacoastbabies.com for more information.
White Lotus Physical Therapy – I work with expecting moms and postpartum moms to bring balance back to your body to sleep better, get down on the floor to play, ease delivery and recovery, prevent peeing your pants, get back to a healthy sexual relationship, remain active through pregnancy and take care of baby while protecting your body.  You get one-on-one care with a highly specialized therapist who works with your needs to reach your ideal outcome and the best part, baby can come with you! Come find out what you can achieve!
White Wave Photography is a Boutique Lifestyle Photographer specializing in Maternity, Birth and Newborns. The newborn stage goes by in a blink and Jennie takes the hassle out of photographing your special moments with a start-to-finish experience unlike any other. We will create beautiful art to display in your home and keepsakes to last a lifetime.