Thank you to York Hospital for sponsoring the Seminar Room at the 2016 Seacoast Mom & Baby Expo!
All Seminars/Classes will be located in the Seminar Room connected to the Lobby at the Regatta Banquet & Conference Center on Saturday, October 22nd.
10:15 – 10:45 – Little Family Yoga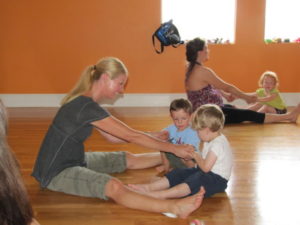 For children ages 2-4 years, with caregiver/s. Siblings welcome.  Little Family Yoga combines unique preschooler-friendly yoga poses with songs, stories, and games to create an enriching parent/child activity. This class is personalized around preschoolers' curiosities as they learn yoga though social interaction, repetition, and play. Children also learn how to relieve frustration, improve motor skills, and increase attention span by actively following directions.  No yoga experience is required.
Taught by Michelle James of ChildLight Yoga
11:00 – 11:45 Benefits of Massage & Yoga for Pregnant Women and Women of Childbearing Age  
Presented by the GLOW team of Amy Hopkins, RN, LMT, CCCE, E-RYT; Nickie Bolger, RYT-200, RPYT; and J Harker, LMT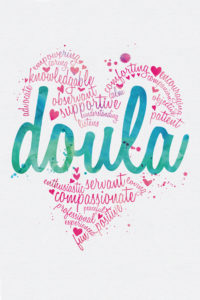 12:00 – 12:45 Birth and Postpartum Doula Q&A – Learn what a doula is and how she supports moms throughout pregnancy, birth and the postpartum period.  Bring your questions!  The panel includes:
Birth Doula – Amy Peterson – Hound Hill Doula and Great Bay Doulas
Birth Doula – Sandy Tufts – Sandy Tufts Doula Services
Birth Doula – Liz Gaudette – With Child Doula Service and Seacoast Doula Group
Birth Doula – Noelle Gilmore – Bodies in Bloom
Postpartum Doula – Darcy Sauers  – Dover Doula and Great Bay Doulas
Postpartum Doula – Krista Maltais – Great Bay Doulas and Koru Care Postpartum Doula Services
Postpartum Doula – Susan Remillard –  Seacoast Doula Group
2:00 – 2:45 – Peace Baby Yoga 
For pre-crawling babies (6 wks min) & their mothers or primary caregivers.
Peace Baby Yoga is a wonderful "Mommy & Me" experience focusing on nurturing both the parent and child. The class sessions are divided among time spent on gentle yoga postures for Mom, and beneficial yoga and infant massage for baby. Through gentle guided movement, massage, and song, parents will bond with their infant while encouraging emotional and physical development.  No yoga experience is required.
Taught by Michelle James of ChildLight Yoga
3:00 – 3:45  Pumping and Going Back to Work  In this seminar you will learn about your different breast pump options, as well as some tips and time saving ideas for your transition back to work as a breastfeeding mother.
Presented by:  Holly Mielcarz, RN, IBCLC, certified childbirth educator and Director of Education at Acelleron Medical Products.
4:00 – 4:45 Managing Anxiety in Motherhood
Come learn about how to cope with anxiety in pregnancy and motherhood with maternal mental health specialist and therapist, Beth Brown.

Beth is a clinical social worker in Haverhill, MA, teaches prenatal yoga in Exeter at YogaLife and is founder and director of the Pentucket Perinatal Mental Health Coalition.
5:00 – 5:45 Labor Support Techniques for Birthing Coaches
Presented by:  Kelly Leroux, MSN RN-C, Childbirth Educator.  Kelly has been a nurse for 25 years and brings 12 years of specialized expertise in Childbirth Education.