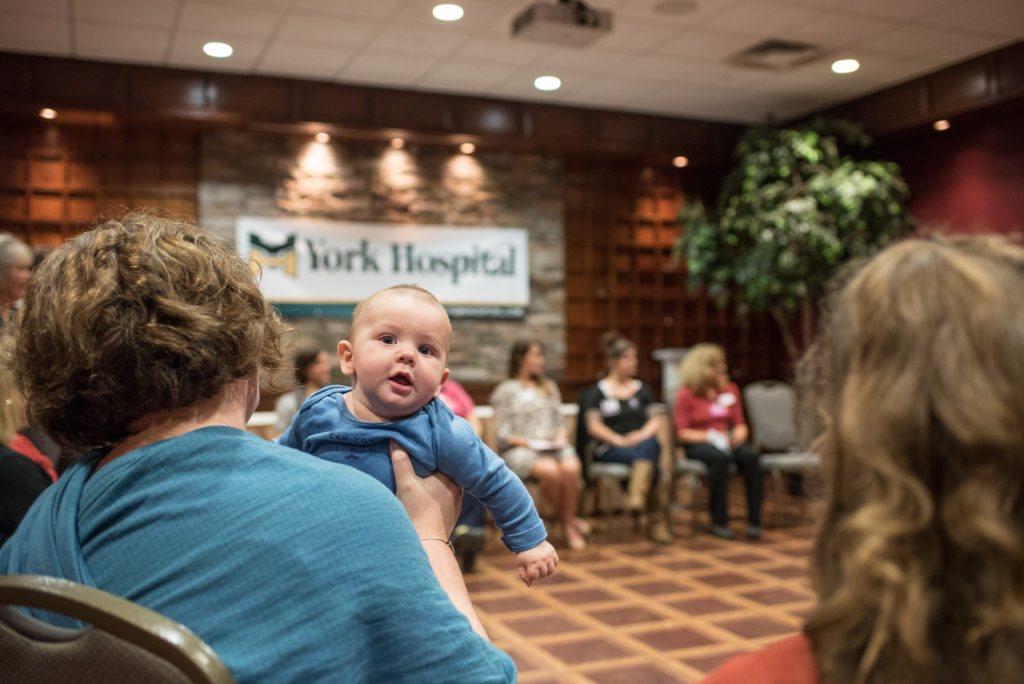 Thank you to York Hospital to sponsoring the Conversation Corner!

All Conversations/Demo Classes will be located in the Seminar Room connected to the Lobby at the Regatta Banquet & Conference Center on Saturday, October 14th.
Class and Conversation times are subject to change.  Check back for updates!
1o:30 – 11:15  Labor Support Techniques for Birth Partners
with Kelly Leroux, MSN, RN-C, Childbirth Educator from York Hospital
Kelly Leroux, MSN RN-C, Childbirth Educator will talk about Labor Support Techniques for Birthing Partners. Kelly has been a nurse for 25 years and brings 12 years of specialized expertise in Childbirth Education.
Kelly Leroux, MSN, RNC, OB has lived and worked in York, Maine for over 29 years-most of those years at York Hospital!  She has 13 years of labor and delivery experience, and she loves to teach.  Her repertoire includes Basic Life Support, Pediatric Advanced Life Support, Fit for Life classes, and Childbirth Education.  Kelly obtained her Master's Degree in Nursing with an education focus, with plans to teach in a nursing program.  However, her love of her job keeps her at the bedside supporting women and their families during labor and delivery.  She'd love to share her expertise with you.   Prepare for some hands-on demonstration.
11:30 – 12:00  Family Grooves –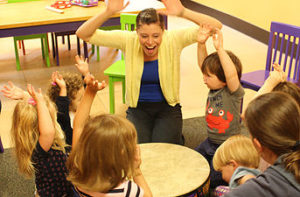 Appropriate for ages 0 to 5 years old.  Toddlers and young children awaken to their world through creativity, imagination, and play. In this Family Grooves music demo class, children will build trust, explore and master a sense of control through musical play, and foster relationships with caregivers, siblings, and peers. During this class, little ones will have opportunities to sing, play instruments, dance and move to music and of course have a lot of fun! Join with your one and only or bring the whole family for super sibling fun.
12:15 – 1:00  Pumping 101
Presented by:  Holly Mielcarz, RN, IBCLC, certified childbirth educator and Director of Education at Acelleron Medical Products.
Bring your pumping questions to this informative conversation!  Learn about your different breast pump options, as well as some tips and time saving ideas for your transition back to work as a breastfeeding mother.
2:00 – 2:45 Peeing Your Pants is Not Normal for Moms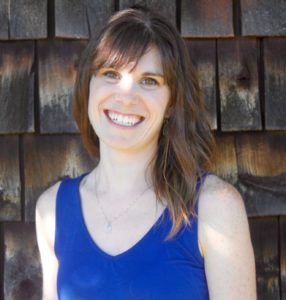 Presented by:  Ryan Bailey of White Lotus Physical Therapy
Peeing your pants is not normal….end of discussion.  If you are experiencing urine leakage at any point in your day, no matter if you are pregnant or already a mom, even years postpartum, your body is telling you something is wrong. I'm giving you permission to stop and listen. And I'm here to help you take action. Join me to learn why so many moms pee when they sneeze, cough, laugh, run, jump or during sex, the list goes on.  Then learn what you can do to take charge of your pelvic health to help stop it and get back to or continue the activities you love without the embarrassment of having wet panties. The best part is you'll learn you're not alone and can gain the support we all deserve and need as moms to thrive.
3:00 – 3:45  What Your Tongue Tells you About Your Fertility and Pregnancy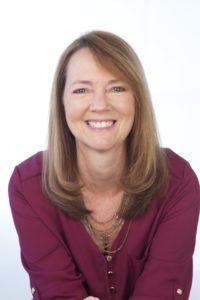 The tongue, in Chinese medicine, is one of the oldest diagnostic tools for understanding health and the state of one's fertility and pregnancy.  Do you worry too much and have scallops on the sides of your tongue?  Is your tongue short and red indicating you may be having night sweats?  In this mini talk we will discuss a few tongue diagnostics so that you may better understand the state of your current health and what to do about it.